WHAT IS CBD?
Cannabidiol (CBD) is a synthetic compound extracted from the cannabis plant. CBD is just a chemical compound having a close connection to THC (Tetrahydrocannabinol) , another compound present in cannabis. THC (Tetrahydrocannabinol) is the segment that causes the high when we smoke cannabis.
Unlike THC, CBD doesn't affect the body. On the other hand, it is a remedial compound that aids in reducing the pain and inflammation caused. Thus, it provides a sense of calmness.
The most extravagant source of CBD is the hemp plant. It is a type of cannabis that normally contains high content of CBD. CBD is obtained from the leaves and flowers of the hemp plant and is utilized in the synthesis of products like CBD oils, CBD edibles, CBD Gummies CBD creams, and CBD capsules
CBD VS THC
CBD and THC are two cannabinoids present in the cannabis plant. Since these are two different compounds, they react with the human body contrastingly showing different impacts.
Various types of cannabis contain cannabinoids in different quantities. The two most popular variants are hemp (which contains high amounts of CBD) and cannabis (which contains high amounts of THC).
CBD is non-psychotropic in nature for example it doesn't have inebriating impacts. In other words, CBD is not intoxicating and doesn't get you high.
HOW DOES CBD WORK?
CBD reacts with the Endocannabinoid System (ECS) in the human body. This particular system is liable for regulating feelings and regular functions in the body.
Our human body synthesizes cannabinoids called as endocannabinoids on its own and CBD is also a cannabinoid but made by plants
Both these cannabinoids have a quite similar structure. Cannabinoids from the cannabis plant have the ability to match cannabinoids that are in the human body and interact with their respective receptors.
Each cannabinoid reacts with our body in a different way and causes a different impact.
Principally, CBD supports the synthesis of the natural endocannabinoids produced by our body. It can likewise collaborate with opioid, dopamine, and serotonin receptors.
WHAT IS CBD OIL?
CBD oil is the most widely recognized form of using CBD. It is extracted from the stalks, flowers, and buds of the hemp plant. Hence, CBD oil is basically just a term to portray CBD extracts in general.
As you look forward to buy CBD oil in India, you're most likely to come across it's following forms-

CBD TINCTURES
Liquid extracts that are alcohol-based and consumed orally. They are a simple and smokeless way of consuming CBD. These are consumed sublingually i.e. by direct placement under the tongue. Tinctures come in glass bottles with a built-in dropper in the lid to measure dosage.
CBD CAPSULES
CBD Oil filled Pills and tablets are swallowed like any other medicine. Capsules offer a basic and discrete method of devouring CBD. The measurement in cases is pre-set and stays steady all through. Their packaging looks like that of nutrient and vitamin enhancements.
CBD EDIBLES
CBD edibles are just ready-to-eat products that have CBD oil as an ingredient. Most popular examples of these edibles are gummies, chocolates, tea, coffee, etc. They likewise offer a discrete method of devouring CBD with consistent quantity through each piece.
Another common form of consuming CBD is the vape oils. However, vaping is considered illegal in India, hence we highly recommend users to adopt the alternative ways mentioned above.
CBD OIL VS HEMP OIL
Everytime you try to buy CBD Oil, you'll come across its commonly referred to terms like CBD Hemp Oil, Hemp CBD Oil, and Hemp Seed Oil.
In India, most of the businesses use these terms reciprocally in the market. However, you must know all these terms refer to oil from hemp plants but diverse CBD constituents..
The concept of CBD oil is to have an unmistakable rate or concentration of CBD as its constituents to provide soothing therapeutic impacts.
Hemp Oil alludes to the oil that is extracted from the seeds of the hemp plant. While this oil will likewise contain CBD but in low percentage and won't give you the genuine helpful advantages of CBD. Hemp oil, as an independent product, has multiple health benefits. You can easily use it as an everyday product by adding it to your personal care routine or as your regular cooking oil
TYPES OF CBD OIL
There are three distinct types of CBD oils that any purchaser should be aware of:
Full-Spectrum CBD Oil
Full-spectrum CBD oil is an extract that composes all naturally occurring compounds in the source plant. This type of oil subsequently contains terpenes, essential oils, and other cannabinoids along with CBD, including THC.
Full-spectrum oil offers better relief over the other two types of oil extracts. This is due to all the compounds of cannabis that work in synergy to give improved remedial advantages. However, the presence of THC, may cause minimal to moderate intoxication.
Even two full-spectrum products can be different in spite of having the same name. The chemical composition of these products depends on the plant used for extraction.
For instance, if the source plant is hemp, the full-spectrum hemp extract will normally contain high measures of CBD and low to negligible measures of THC. Nonetheless, if another assortment of cannabis is used for extraction, like Vijaya, the full-spectrum extract will contain a diverse amount of CBD, THC, and other chemical compounds.
CBD Isolate
Isolates are the most widely used CBD oil extracts in India. The purest and unblended form of CBD- CBD Isolate is made by eliminating any remaining mixtures or impurity found in the plant.
These CBD Isolates are primarily extracted from the hemp plant since it normally contains low to negligible amounts of THC.
As a beginner, using Isolates is the safest and easiest way of consuming CBD. Isolates are in pure form and do not incorporate any other cannabinoids, terpenes, or synthetic mixtures.
These extracts offer the much-needed medicinal benefits of CBD. While the relief caused by Isolates is significant, yet in comparison with other two types, these one are less powerful.
Broad-spectrum CBD Oil
Broad Spectrum CBD extract is the third type CBD Oil that you can purchase in India.
It is a compound mixture between CBD Isolate and full-spectrum CBD. This broad-spectrum CBD oil contains CBD along with other cannabinoids, terpenes, and chemical compounds except for THC
Similar to full-spectrum CBD, other compounds found in the plant are well preserved in this extract. But just like CBD isolate, THC is entirely eliminated.
Broad-spectrum extracts also offer enhanced medicinal advantages without any of the intoxicating effects of THC.
WHAT ARE THE ADVANTAGES OF CBD OIL?
CBD oil has multiple advantages it can be used in versatile ways like-
CBD as a Medicine
CBD is a relaxant that functions admirably for inflammatory and neuropathic pain. CBD oil helps to build healthy muscle and provides relief from ligament and arthritic pain. It likewise helps in controlling epileptic seizures, pain caused by cancer, and sleeping disorders like insomnia.
CBD for Skincare
Cannabidiol has several antioxidant properties which assist with further rejuvenating your skin.
CBD oil helps in significantly reducing the itching and irritation caused to the skin. Hence, it helps in relieving skin conditions like acne, pimples and psoriasis.
Until now, research has been conducted on around 30 health conditions, and it can hereby be inferred that CBD can provide relief from several major conditions like anxiety, depression, arthritis, chronic pain, epilepsy, MS, and sleep disorders.
CBD for Anxiety and Depression
CBD has shown promising results in treatment for both depression and anxiety. According to researchers, CBD appears to act as an anti-depressant and anti-anxiety compound. In humans, a single dose of CBD that is 300 milligrams (mg) is enough to cause a significant decrease in anxiety levels after conducting a simulated public speaking test.
CBD is also beneficial to people suffering from anxiety, such as social anxiety disorder (SAD) and post-traumatic stress disorder (PTSD). It may help treat anxiety-induced insomnia as well.
While most herbal therapies are known to offer mild effects, CBD on the other hand has proven to be extremely effective in the fight against anxiety, especially when the appropriate amount of dosage is taken consistently. CBD has few to negligible side effects in a mild form.
CBD for Cancer
There are multiple reports and evidence supporting the claim that cannabinoids can reduce tumor and cancerous cell growth. CBD can even enhance uptake or increase the potency of certain drugs used for treating cancer. Studies conducted on pancreatic cancer stated that cannabinoids can help slow tumor growth, reduce tumor invasion, and induce tumor cell death.
Both cancer and its treatment leads to tremendous pain. Cancer often causes pain due to inflammation, pressure on internal organs, or nerve injury. When the pain is severe, it can become resistant to opioids, which are powerful pain relief medications.
CBD for Pain
The research conducted on CBD products and pain management has been proven promising. People suffering from chronic pain often use topical CBD products, in particular CBD oil, to manage their symptoms. CBD oil is known to reduce pain, inflammation and overall discomfort caused by other health conditions
CBD for Sleep Disorder
Preliminary research has suggested that CBD can significantly help with a number of sleep disorders, including insomnia, REM sleep behavior disorder, and excessive daytime sleepiness disorder, effects of CBD, researchers found that cortisol levels decreased more significantly when participants took 300 or 600 mgTrusted Source of CBD oil. These results suggested that CBD affects the release of cortisol, possibly acting as a sedative.
CBD for Epilepsy
Most common type of seizure is Epilepsy. Our body contains a system of neurotransmitter and receptors popularly referred to as endocannabinoid This system regulates body functions like appetite, sleep, and pain and immunity. CBD can modify these functions by interacting with receptors in your endocannabinoid system. It induces calmness in the body. CBD may also enhance the effect of some other antiepileptic drugs.
CBD for Arthritis
Some studies suggest that cannabidiol (CBD) oil could play a role in relieving arthritis. People often use CBD oil to relieve pain associated with chronic conditions, such as arthritis, and provide relief from the associated inflammatory pain. In addition, CBD is also a safe and useful treatment option for joint pain associated with osteoarthritis.
CBD for Alzheimer's
CBD oil may be useful for reducing anxiety and agitation associated with Alzheimer's and dementia, according to research. Several small clinical trials have evaluated the effects of cannabinoids (including THC and synthetic cannabinoids, such as nabilone) on behavioral symptoms of Alzheimer's. Read More Click Here
HOW TO MAKE CBD OIL?
There are 4 common ways of extracting and synthesizing CBD Oil.
Whole Plant Extraction
This is a process in which the entire source plant is used for extracting the formula. Here, all these components present in the source plant are thus preserved in the final extract.
The prime advantage of this process is that we obtain a wide range of cannabinoids. This particular blend of different cannabinoids, unlike CBD, can effectively help multiple targets within the body and enhance the overall effect.
This method is the most widely used process for formulating full-spectrum extracts.
Isolate Extraction
In this process the source plant (preferably of hemp) is processed multiple times for complete extraction of CBD.
Unlike the whole plant extraction process, in this method, the isolate composes only of CBD without traces of any other cannabinoid.
Alcohol Extraction
In this process, a type of alcohol (most commonly ethanol or isopropyl) is used as a solvent. It then combines with the dried plant and pulls out the THC, terpenes, and other cannabinoids. This is a quite efficient method for creating CBD tinctures.
CO2 Extraction
This is a widely used extraction process in which carbon dioxide reacts with cannabinoids and then segregates them. This process not only helps in extracting CBD but also other cannabinoids.
HOW TO USE CBD?
Different CBD products require different methods of application.
CBD Oil Drops and Tinctures
CBD oil drops and tinctures can be used in following two ways-
Sublingually: This is done by placing directly under the tongue. The drops are let to be absorbed for around 30-45 seconds and then swallowed. Through this method, the CBD directly reaches the bloodstream, and effects start showing 5-20 minutes.
By Adding to food: You can mix the desired dosage of CBD oil drops to basic food products like salads or smoothies. In this method, CBD is first made to pass through the digestive tract before directly entering the bloodstream. The effects of CBD can be noticed within 1-2 hours.
Capsules
Just like any other capsule, CBD Capsules should also be consumed like vitamins and supplements. Just swallow the capsules with water after your meal as prescribed by the medical professional.
Edibles and Beverages
CBD Edibles are food products such as chocolates and gummies are consumed as per the recommended dosage. The two most common ways of consuming edibles are eating them just as evening snacks or desserts.
CBD Beverages make the finest refreshing and relaxing drinks that help you gain energy for the day ahead or re-energize you after a hard day. These drinks can be used with breakfast or before bed. Some CBD drinks have also proven to be highly effective post workout sessions promoting healthy muscle recovery.
Balms and Creams
Another great way to experience the effects of CBD is through topical application. You can simply apply to the affected area or massage the balm or cream. With this method, CBD may not enter the bloodstream however, it interacts with the local cannabinoid receptors in the body. CBD balms and creams work wonders for particularly targeting the pain and sore skin.
CBD Gummies
CBD Gummies are edible candies that constitute of cannabidiol (CBD) oil. They are available in a wide range of flavors, colors, shapes, and concentrations of CBD. Gummies offer a simple and effective way to ingest CBD. In addition, attractive marketing campaigns by many manufacturers has led the popularity of CBD to rise
CBD Topicals
A CBD topical is any type of cream, lotion, or salve that's incorporsted with CBD, this can directly be applied to the skin. CBD topicals are promising. A 2016 research discovered that topical applications of CBD can help people in relieving pain and inflammation associated with arthritis.
CBD for Pets
"It has been researched that cannabinoids interact with the endocannabinoid receptors located in our pet's nervous system. This, in turn, helps maintain their overall health
Pets experience body pain and the cause for this can be numerous factors such as surgery, fractures, age, etc. When used consistently, CBD oil can reduce pain and help in treating chronic diseases effectively.
IS CBD OIL LEGAL IN INDIA?
Currently, it is considered legal in India to purchase and consume CBD products with low amounts of THC, irrespective of the medical condition of the user.
Since the FDA or AYUSH Ministry does not look after the approval of CBD products, all the consumers use CBD at their own risk. Hence, it is highly recommended to consult a medical professional before using CBD.
WHAT ARE THE SIDE EFFECTS OF CBD?
CBD is generally a quite safe substance to consume. There haven't been any reports of CBD overdoses. However, as a first time user, the body might need time to adjust to any foreign substance, so it is possible that you may witness some mild side effects.
Most commonly experienced side effects of CBD are dry mouth, nausea, drowsiness, and gastrointestinal issues.
WHAT QUESTIONS SHOULD YOU ASK YOURSELF BEFORE BUYING CBD PRODUCTS?
There are few important things you should take into consideration before buying CBD oil in India.
Where is my CBD coming from?
The source of the CBD oil you're planning to purchase is quite significant as it directly determines the effects that will be caused. Understanding the source of the CBD extract helps you plan the dosage and frequency.
The above mentioned two products labelled full-spectrum can be different depending on the source plant. Before using make sure to check whether it is a full-spectrum CBD extract or a full-spectrum Vijaya extract.
What kind of CBD am I looking for?
Understanding the type of CBD you're looking for is important. It can be isolate, broad-spectrum, or full-spectrum extract. Each of these extracts works in a different way and thus show variable results on the human body.
The type of CBD oil extract you buy will influence the frequency of use, dosage, and effects.
What is the amount of CBD in each dosage?
Firstly, you need to carefully check the concentration and content of CBD on the label itself. Based on these, dosage is decided. Therefore, calculate the amount of CBD you are willing to consume with each serving.
Capsules and edibles both have a predetermined dosage. These usually come in boxes that contain definite amounts of pieces with the same amount of CBD in each of their pieces.
While in case of oils and tinctures, you can measure the dosage with the help of a dropper.
Does my product contain THC?
An important question arises in people who wish to use CBD but are doubtful about the psychoactive effects of THC.
You can easily get to know all cannabinoids present in a particular product along with their percentage. Just check the label of products or read the ingredients section.
Even the quantity of THC in CBD Oil is a deciding factor in legality of product in India. Low-THC (less than 1%) CBD oil products are approved while anything more than that is considered illegal in India.
How will it interact with my current medication?
A wide research is still conducted on CBD's interaction with other commonly used drugs. Following is the conclusion- If you are under prescribed medication, it is better to read up on CBD's interaction with the specific allopathic drugs you may currently be using. The best advice is to consult your physician.To Consult with CBD Doctors you can Click Here
Top CBD OIl Brands In India
Top CBD brands available in India on Aarogya CBD
Top CBD Experts Doctors In India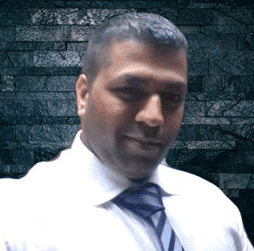 WHERE TO BUY CBD OIL IN INDIA?
Currently, it is safer to buy CBD oil in India online through reliable platforms, Since India doesn't really have provisions to buy or sell CBD products through retail and/or medical stores.
There are multiple platforms for you to choose from that enable users to buy CBD oil in India. However, we at Aarogya CBD have a collection of more than 1000 products on our single platform that makes your journey of buying CBD convenient and hassle-free.
HOW TO BUY CBD OIL ONLINE IN INDIA?
Here is a list of things you should do before making an online purchase for a CBD product in India:
The rules and regulations about the consumption of CBD products in India are still unclear amidst the public. As a buyer, you must know that it is legal to buy and consume CBD products having low content of THC. Hence, you must be careful about the percentage amount of each compound in a product. Note- CBD products are not approved by the FDA or the AYUSH Ministry.
The next thing you can do is research! Try looking up information not just about CBD but even it's manufacturers and sellers. The growth of CBD and the cannabis industries in India are picking up pace. It is important to understand the offerings of different brands and how they differ from each other.
Since CBD oil is only available online, check and browse through the seller platforms as much as possible. As online platforms do not provide any face-to-face interactions. Their website should be quite informative with a great source of all the information you're looking for.
Any CBD seller must have in-depth knowledge regarding CBD should be able to answer your questions. It is likewise important to communicate with their team if required to understand the particulars of the products you're interested in. This can be done through their contact page, social media platforms, or emails. Get all your queries and concerns sorted by the team and then place your order.
Once you've received the information you were looking for from the seller, you can verify it from the basic information that is easily accessible on the internet. Ask questions regarding legal information to the extraction process and cannabinoid concentration. After cross-checking, if you're satisfied, you can buy as many CBD products as you want! And maybe some more.
FAQs TO BUY CBD OIL IN INDIA
Is CBD oil legal in India?
Currently, CBD products with low amounts of THC content are legal for generic consumption irrespective of the medical condition of the consumer.
Can I take CBD oil to India?
The regulations for bringing CBD to India still aren't clearly specified. There is no HSC to import CBD to India. The best way to import CBD is as an essential oil or a medical supplement.
You can even get CBD oil drop-shipped in India through certain platforms that offer this service.
What is CBD oil good for?
Research on CBD oil suggests its vital role in reducing the symptoms of commonly encountered health conditions like anxiety, depression, acne, psoriasis, and inflammation. CBD is also known to provide a natural alternative for pain relief to several major conditions like cancer, arthritis and depression.
Are Hemp Oil and CBD Oil the same?
No. Both are different types of oil. Hemp oil is made from the seeds of the hemp plant while CBD oil comes from the buds, flowers, and leaves of the plant.
No. CBD is neither addictive nor does it produce psychoactive effects in the body that are responsible for making the consumer high. On the other hand, it can help the patient to recover from substance addiction.
One of the prime reasons for the high price of CBD is the procedures required for its extraction. Formulating different concentrations and compositions of CBD entails a number of complicated and expensive procedures.